Stuart's Sailing Page

Here is my new boat. I bought it with my friend, Dave. It is a Hobie16. We sail it on Lake Travis in Austin, TX.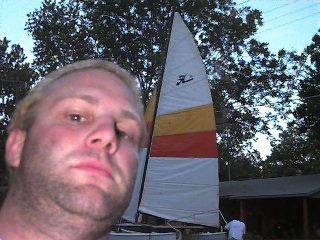 Here's a self-taken photo of my ugly mug juxtaposed against my lovely boat.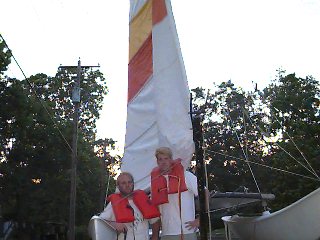 Here we are sailing down the street on a beam reach.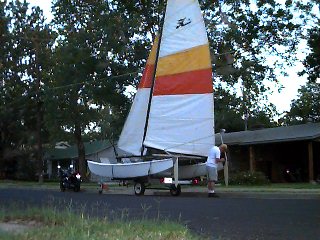 This is co-owner Dave in action doing some repairs before the maiden voyage.