Biology 304. Ecology and Evolutionary Biology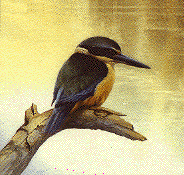 Each of us quite naturally perceives ourself to be at the center of things, but no one would deny that other events ultimately have their influence, too. Likewise, many people unconsciously place humanity at the exact center of the universe. In this view, the utility of anything is measured by how it can be used by humans. For many, everything has its dollar value. Such anthropocentrism is understandable, but narrow and misguided.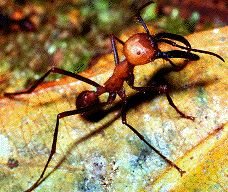 It is a worthwhile exercise to imagine that something else, such as a lizard, an oak tree, or an HIV virus, is the focus of the cosmos. From such a perspective, the almighty dollar quickly loses its primacy. Survival and reproduction assume a lot more significance.

Why should I take this course?

Student Evaluations



Professor:
Eric R. Pianka
Email Address:
pianka@mail.utexas.edu
Office and Phone: PAT 125 (471-7472)

Teaching Assistant:
L. Ramki Ramakrishnan ramakris@uts.cc.utexas.edu PAT 126 (471-1456)

Lectures: Tuesday and Thursday, 1230-2PM, GEA 105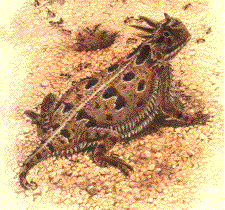 Discussion Sections:

4:30-5:30pm Tuesday, BUR 136
2:00-3:00pm Thursday, RAS 211
4:00-5:00pm Thursday, BUR 134
2:00-3:00pm Friday, BUR 220
8:00-9:00am Friday, WEL 2.312

Prerequisites: This course assumes knowledge of High School algebra and geometry. You will be expected to understand 3D graphs and be able to manipulate simple equations.

Philosophy: I will attempt to teach you the basic ecology and evolution that everyone should know -- I will also do my utmost to encourage you to think.

Text: Pianka, E. R. 1994. Evolutionary Ecology, Fifth Edition. HarperCollins.

Grading and Grades:

A set of sample old exams will be placed on reserve in the UGL Library.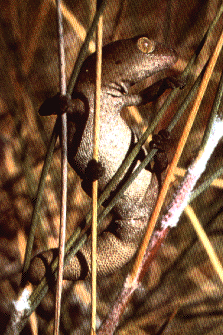 Exams:

25 September (28 Aug.- 23 Sept.)

30 October (30 Sept.-28 Oct.)

4 December (4 Nov.-2 Dec.)

Best 2 of the above 3 exams will count 25% each (50% total)
___________________________________________________________

The comprehensive final will count for the other 50% of your course grade

Final Exam: Monday, 15 December, 9-12 AM (28 Aug.-3 Dec.)

How to get straight A's

You will be expected to "know" everything the instructor says in lecture, including pauses and nuances, as well as everything assigned in reading assignments. Exams will be in multiple choice format. Each 75 minute exam will cover about one-third of the class. Everyone must take at least two of the three 75 minute exams plus the comprehensive 3 hour final exam at 9-12 AM on monday, 15 December 1997. No "Make Up" exams will be given (if you press us on this, you will get grilled by both the TA and I in a 2 hour private oral examination!). No "extra points" are available.

Final Grades are final, carved in stone, and non-negotiable (please don't even bother to question them!). They are a measure of your own phenotype, and not our reponsibility. We expect you to accept your own performance as an integral part of yourself.