Cool headed scientist makes connection

Like many older people, herpetologist Eric Pianka suffers from hypertension (high blood pressure). Medications available to control this condition do not always work, so Pianka monitors his blood pressure twice daily. Pianka lives in sweltering Texas, where he noticed that his blood pressure was lower when he sat in front of a window unit air conditioner set on full cold. Pianka called his daughter, an M.D. and told her about his discovery -- she consulted with her husband, also an M.D. who explained that this cold head phenomenon was well known in medicine ("vagal response" because cooling the vagus nerve is what causes the drop in blood pressure).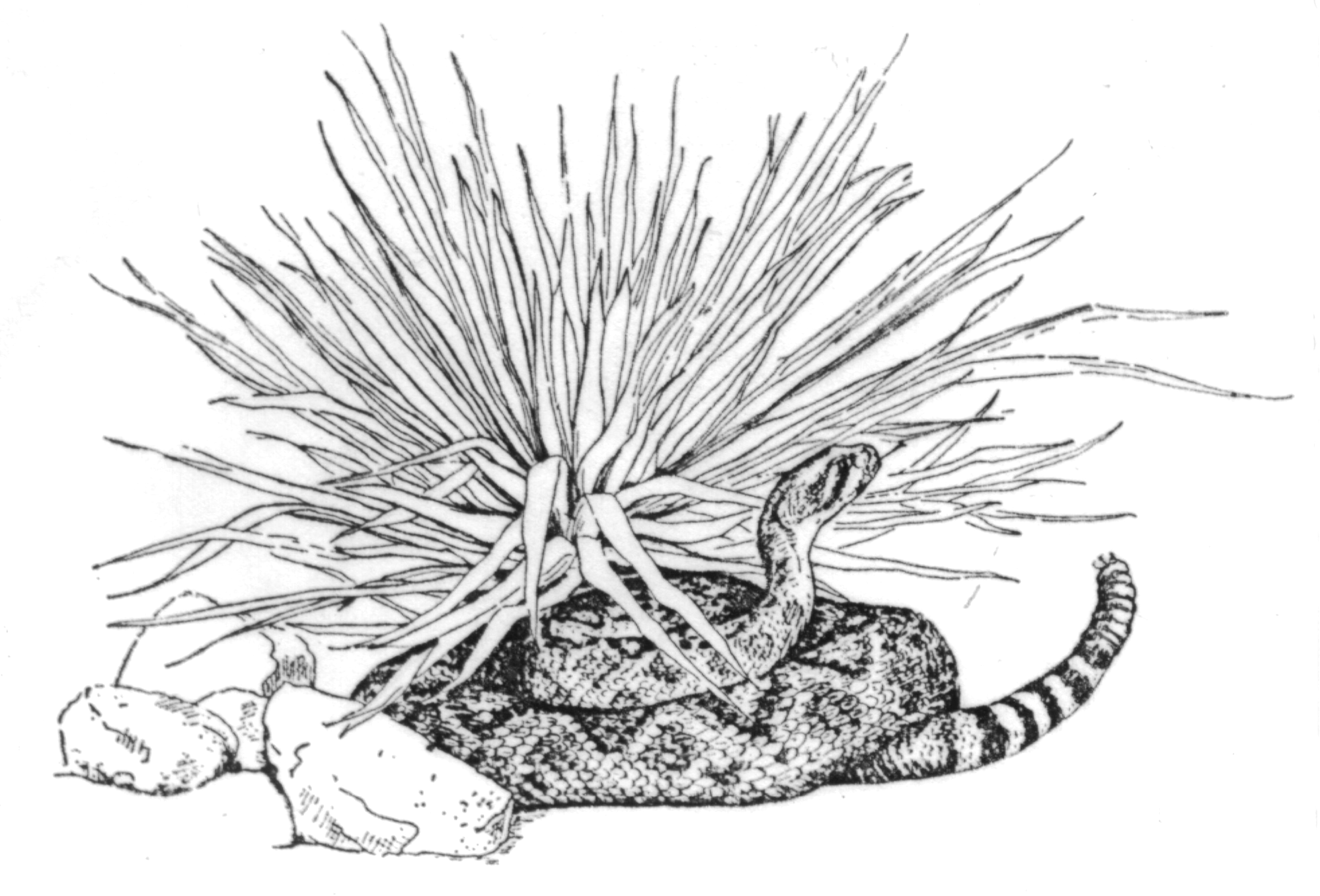 But here, Pianka made a jump: he remembered research done in his department (now a section) by two former graduate students, Brendan Borrell and Travis LaDuc, and their advisor, Robert Dudley, on rattlesnakes. Natural selection has molded rattlesnakes into the world's best mousetrap. These pit vipers are armed with two infrared heat receptors between their eyes and nostrils. These pits are wired directly into the optic receptors in the snake's brain, literally allowing them to see warm-blooded prey in the dark. They can make accurate strikes without any light. Moreover, like all snakes, they have an acute chemosensory ability. Using their forked tongues as edge detectors to find a trail made by a small mammal, pit vipers locate an ideal site for ambush and then coil up alongside the trail, with their necks in an "S" shaped loop. When the mammal returns, it has virtually no chance of escaping the snake's deadly strike.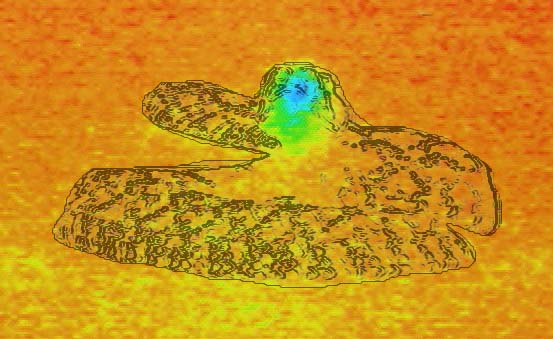 Using infrared imaging, Borrell, LaDuc, and Dudley discovered that hunting rattlesnakes kept their heads colder than their bodies -- presumably this increases the thermal contrast between their heat receptors and their prey, hence enhancing the accuracy of their strike. Pianka thought perhaps the physiological mechanism by which rattlesnakes kept their heads cooler than their bodies could be exploited to control hypertension in humans. Humans do not tolerate rattlesnakes: virtually every one encountered is killed on the spot, and these snakes quickly go extinct around human settlements. Wouldn't it be ironic if rattlesnakes have invented a physiological mechanism of great use to humans?